Rediscovery of The-HEART Institute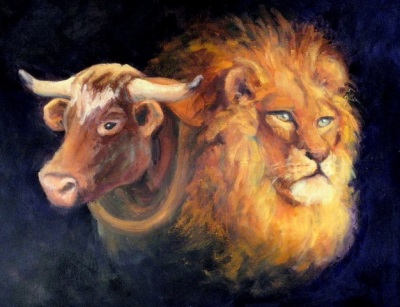 Do Fathers Matter?
I found an interesting article reporting about a book that was recently published. The title of the book is "Do Fathers Matter? What Science is telling us about the parent we've overlooked" by Paul Raeburn. I have not read the book but the title got me thinking . . . especially as a large part of the world was celebrating Father's Day last Sunday. I saw pictures posted on social media about 'Celebrating Dad'; people expressing their thankfulness, love and appreciation for their dads, whether they are still alive and present or not.
Fathers matter Big-Time. They matter different than mothers, having a different role in our lives. Larry described several times how he was raised without a father, and had his father present one time for a tennis match. He won that match because no one could possibly defeat him while his dad was watching, simply because Larry was not going to give up. Knowing his dad was there gave him a determinism no one could win from.
We all have 'Father-Issues'. None of us have / had a perfect father or mother. And they had neither. And neither do our children and grandchildren.
My dad was diagnosed with Parkinson's disease when I was 4 years old. So I grew up with a dysfunctional father and while growing older I started to take care of him instead of him taking care of me. The last 5 years of his life he lived in a nursing home, paraplegic, needing total care. He died when I was 16 years old.
I genuinely mourned his death. And I mourned his 'non fatherhood' to me, the father I had already been deprived of since the age of 4. That hurt, but as there was no one to blame, his disease was not his fault, I was stuck with the feeling of deprivation. But at the same time I was struggling with a selfish self-centered relief from a 'burden' now removed from my life. I fathomed a newly gained freedom of living the 'normal fun filled teenage life'.
And there was something else, even a little bit more 'sneaky'. I realized that while my dad was 'out of the picture' I had gained an independency in life that gave me a sense of freedom, and knowing that if my dad would have been around I would have been much more under control and stricter rules. I silently preferred the freedom and independency and viewed them as my trophy.
Yet at the same time I always yearned for a father.
Not long after I met my husband, his father suddenly died from a stroke. I had met him a few times but the language barrier prevented us from getting to know each other well. I remember being at the funeral and thinking with yearning: 'I won't even have a father-in-law'.
But life goes on and we just learn to live with what is.
Decades later, I am listening to a neighbor talking about her dad who recently died. She is sharing how much she misses him and how he was her support and consultant, how she would turn to him for everything.
It surprised me, because it never occurred to me that those things could be part of fatherhood in adult life. I had no such father-fractals in My-HEART, they were completely new to me. For me the goal of growing up had been the 'great independence'; partly because my mom had coached us into being able to take care of ourselves as early as possible.
Another decade later I am in a seminar and I discover how many people are suffering from unresolved unhealed father issues. And while contemplating on my way home I realize something big. I never had a fight with my dad. He never called me names. He never abused me in any way. All I have are memories that are clothed with care. And suddenly I felt mightily blessed. I cried many tears of release. Good tears shed in public, on the airplane, amidst of strangers. Something I never EVER did. Something in my internal IMAGE about my father-issues changed and was healed; the 'therefore' lost its power and disappeared.
Fathers DO Matter Big-Time. Period.
I did not realize it then, but it was a preparation of My-HEART for a totally new relationship with the Father-Mentor that opened up after this healing. And interesting enough; that was also at the onset of meeting Larry and the Rediscovery of The-HEART.
Larry caught the attention of My-HEART by speaking about The-Father and His-Love for His-Children. He spoke about The-Intensely-Personal-Father. My-HEART responded, automatically and instantaneously. The yearning . . .
I'm forever grateful to Larry for introducing me to The-Father, Knowing Him as My-Father.
Larry has always been much of a father to me since. A father, a mentor, and a friend, all in one.
The insight at the end of the Syllabus, " The False-Self," talks about the cry 'where is the father' and the places in Our-HEART that are made up of fatherless identities.
"Full TRANSFORMATION from The-Father-Mentor's point of view will never be experienced until the Left-Brain-OX and the Right-Brain-LION are freed from Leviathan, the Spirit-of-Self that gained entry to Our-Garden-HEART through the Tree-of-Knowledge. Leviathan lives in every IMAGE of Our-HEARTS where we have a Fatherless-Identity of who we are, based on deadly interpretations of what our experiences MEAN. The Spirit of Self has one weapon . . . The-Lie.
So what is The-TRUTH that makes The-LIE disappear? . . .
We Are Not Self-Contained-Power-Sources
How do we prove that?
We get sick . . . grow old. . . and die. . ."