It's Time to Wake Up!
Larry Napier: Founder. Teacher. Seeker.
It's 4:00 A.M. January 1984 and I have just been awakened out of a deep sleep with a clear instruction from "My Father" to get up and study the word "HEART." I graduated from Lipscomb University in 1964. As a sales-trainer and motivational speaker my learning diet for the 1st seven years after graduation focused on Think and Grow Rich, Psycho-Cybernetics, The Magic Power of Believing and the increasing stream of "Self-Help-Books" that began to appear in the late sixties. For the past 17 years I have been exclusively focused on the "Sacred Scripture" as a student and teacher. Like all "Spiritual-Teachers" the word HEART flows from my mouth in a never ending stream of "verbiage."
Now, I am crawling out of bed to begin "A Shocking Journey." I'm in trouble within 10 minutes. Three days later it's clear that I don't know What The-HEART is, Where it is, How to get there, or the Language The-HEART speaks.
This is embarrassing for someone who has been studying the "Unconscious-Mind" for 24 years, devouring scripture for 17 years, dangerously close to being "a blind leader of the blind."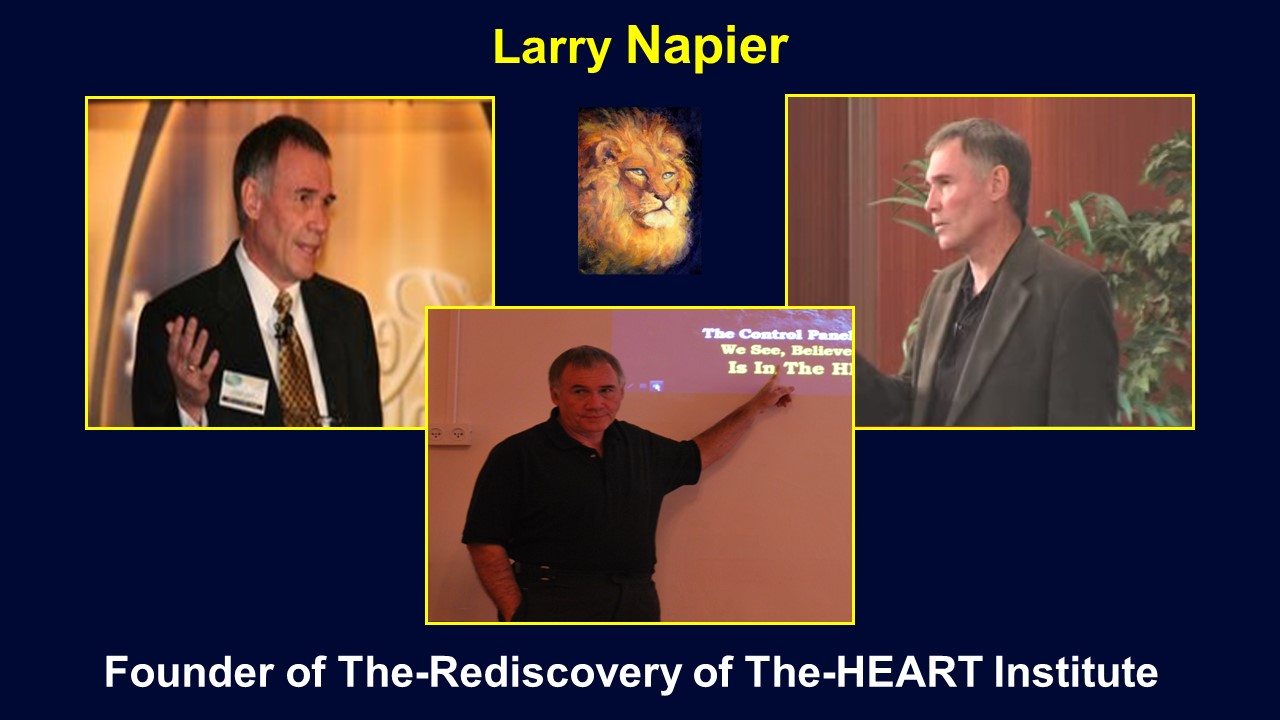 I began teaching "Rediscovery of The-HEART" Seminars across North America in 1988. Along the way I have shared the stage with motivational gurus and teachers including Zig Ziglar, Bob Proctor, and David Cooper. For the last 24 years I have had the pleasure of Mentoring, then Seeking with and Learning from Dr. Alex Loyd, the discoverer of THE HEALING CODE. My relationship with Mark Victor Hansen began in 2003. This World Renowned Author quickly poised the question that thousands of conferees had asked for years, where are your books? Now, clear in a way that is marvelous in my eyes, it's time to write. But not without explaining why it's taken so long and why I feel unqualified even as I write . . .
"I can talk IT much better than I can walk IT!" No-One needs THIS revelation to become experiential more than ME.
If you will accept these insights are about what WE Need and not what YOU need, then I can write as a SEEKER who starts over every morning assured that "I SEE a great TREASURE though a dim-window."
Heart to Heart,
Larry Napier